Posted August 24th, 2016, 01:23 PM
Last edited by English Tim; August 24th, 2016 at
01:43 PM
Reason: Code correction
My wife and I booked this 7 day Rhone trip, after seeing a special offer advertising a decent discount and either flights / transfers from various UK airports or first class Eurostar train travel.
We opted for direct flights from LHR, rather than regional flights, as these required changes, usually in Germany. We heard horror stories from those who had previously cruised with Scenic, with 6 hour layovers in Munich for example. So when taking free air it is really important to check flight and transfer details prior to booking.
We opted for 07.00 flights from LHR to Marseilles, returning at 10.00 from Lyons to LHR. The return flight necessitated leaving the ship at 06.15, so no leisurely breakfast. These fights were both short (about 90 minutes). The early departure from LHR meant we had to leave home at 03.00, so I was glad of the included chauffeur pick-up, even though we had to pay an excess charge, as we live more than 75 miles from LHR.
A few days prior to our departure, we were notified that the transfer would leave Marseilles once all flights had landed, some 4 hours after landing. I wasn't at all happy about this and explained to Scenic UK that having paid a premium price for the cruise, I expected premium service. They wouldn't budge, so I took to social media to vent my frustration. Within a day, they had arranged a 'private' transfer about two hours earlier. This was greeted well with the other 12 people, who discovered on arrival that they would also have a long wait, so its definitely worth checking all documents carefully, prior to leaving home! They had arranged a separate bus for us and we all arrived at the ship, prior to them completing disembarkation from the previous cruise! We sat in the bar with departing passengers and unlike on most ocean cruises, pax with late transfers are allowed to stay on board.
We were shown to our cabin, by our butler, which was really awkward as even at mid-day, most cabins were being prepared and the corridor was littered with rubbish, cleaning materials, etc. I'm surprised they didn't hold us back until they were ready or take us on a short tour before arrival.
Of course we could have taken a later flight, but that would have cost them more money. People who arrived 5 minutes after we departed had to wait a further 5 hours at the airport!
Welcome aboard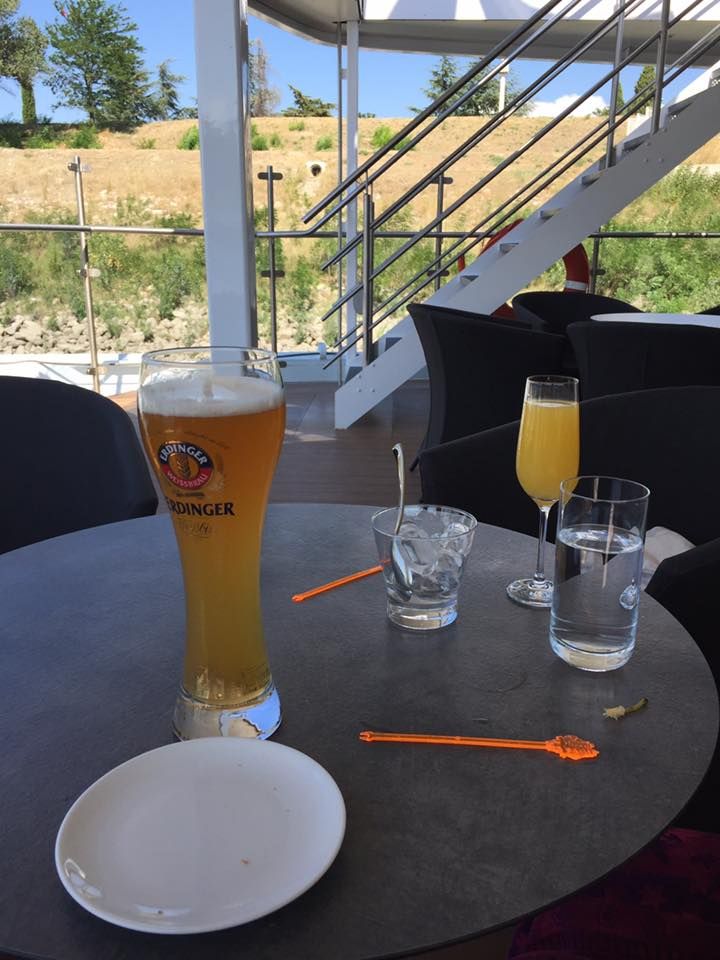 Scenic Sapphire at Tarascon
Rosy and I, on tour
Day 1
After lunch we borrowed some ship e-bikes to tour the local area. We first visited a pretty town called Beaucaire.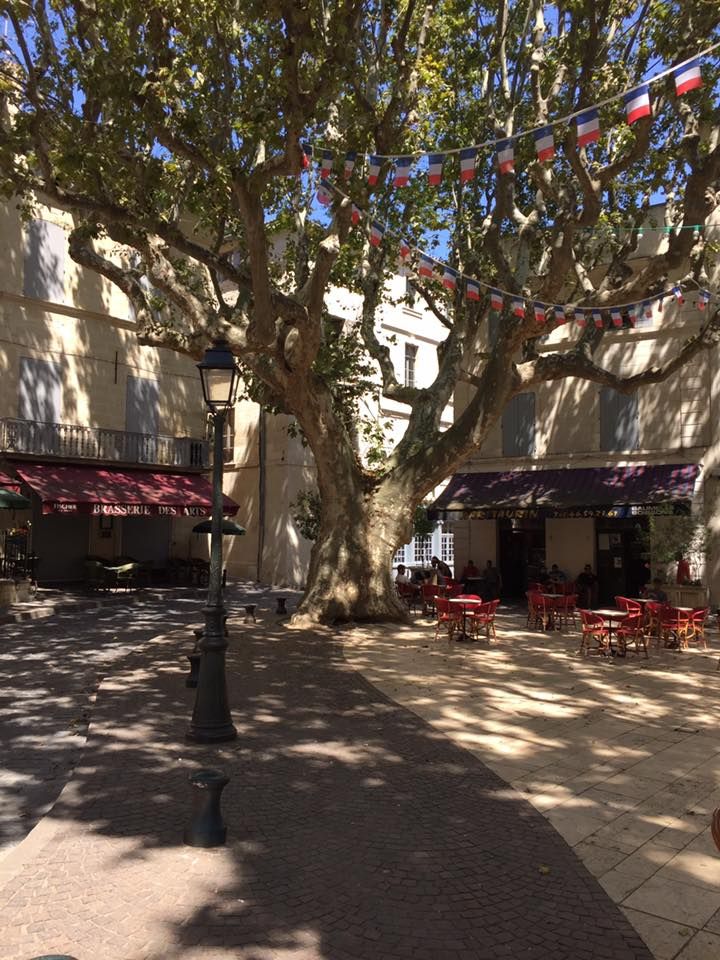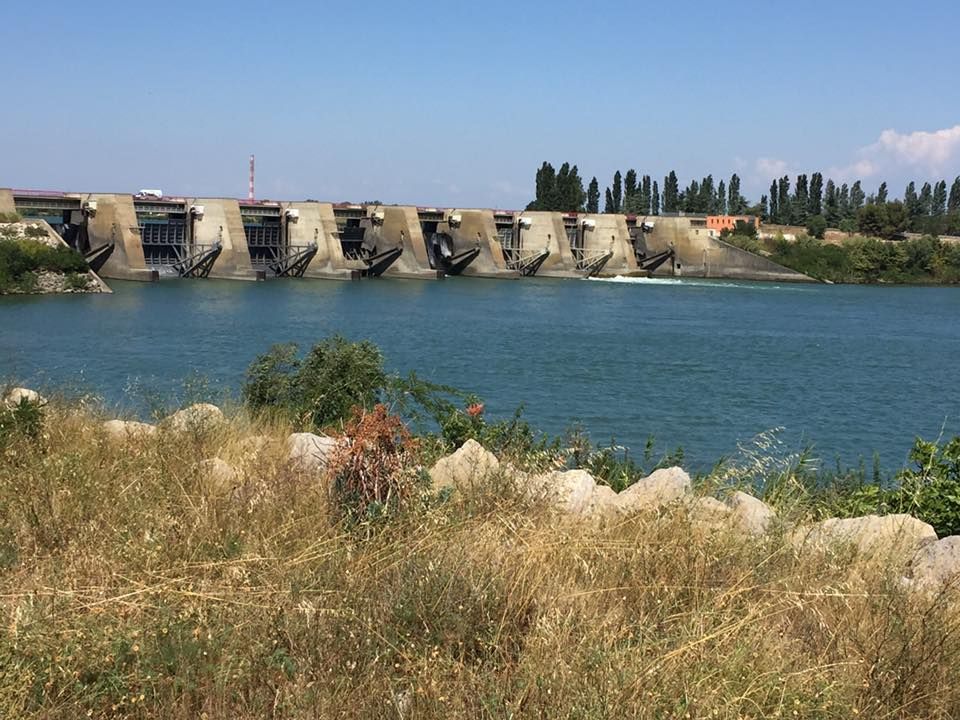 Day 2
We took a tour to an olive farm, where we enjoyed a tasting before taking the bus to a mountain village called Les Baux de Provence